About us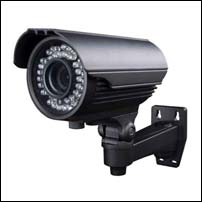 When buying a new CCTV system there are many options available. That's why CCTV Bournemouth has put this little guide together. Hopefully you will find it useful in helping you select the correct monitoring and recording needs for your system.
Often the easiest way is for us to come and do a free no obligation survey, so you can be sure of achieving the best results for your needs. We have put together some information about the features available so that you can try to make a more informed decision, keeping in mind the purpose of your CCTV system.
Click here to browse through the features listed, and try to see what is important for you,
Once you have decided what features are important to you why not give us a call on: 01202 419999
Free 'no obligation' site survey
Fast service from a wholly local Company
Phone support and local engineers
12 month on-site warranty
Watch and record live video on multiple cameras
CCTV Bournemouth
At CCTV Bournemouth our aim is to help you choose which CCTV Systems will best meet your home or business needs, by giving you a free site survey and a no obligation quote for your custom made CCTV solution. Call Us on 01202 419 999 or email sales@cctv-bournemouth.co.uk for more information.
938/942 Christchurch Road
Bournemouth
Dorset
BH7 6DL
UK
Phone: 01202 419 999